Affordable Plumbing Services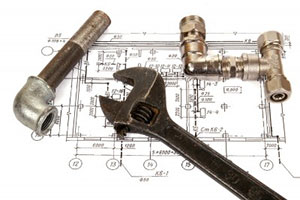 Affordable Family Living is a local company providing residential and commercial plumbing services to the greater Denver metro area, ready to take care of any problem that you may have with your plumbing systems.
We know your time is valuable! We take full pride in what we do and treat your home/business as if it was our own. We understand times are tight right now, that's why we are an affordable plumbing company! We service single family residential homes, property management companies, apartments and businesses.
Several types of plumbing and the problems we fix:
Small Jobs Welcome
Remodels
Water Lines
Gas Lines
Sewer Lines
Faucets
Toilets
Sinks
Disposals
Valves
Water Softeners
Water Filters
Water Heaters
Water Pressure Problems
Grab Bar Installation
Drain Cleaning
Sprinkler Repair
Because we charge repairs by the job, not by the hour "For service calls only", you never pay for a slow or lazy serviceman or for "run-around" time for parts and other materials. And because it's in our best interest to work as efficiently as possible.
Our plumber services also include preventative inspections of plumbing systems, which can preclude many problems from even occurring. A preventative inspection by a plumber should be performed when a home is being bought or sold. It generally includes visually reviewing pipes and fixtures, checking faucets for leaks, testing the flow of drains and more.
For people who are connected to the city sewer system, the biggest problems with plumbing occur when tree roots grow into a pipe. We are just a phone call away.
If the sewer backup is only coming up through one drain, but other fixtures are working properly, you may have a local clog. More times than not it is the septic system. Slow drains and a strong sewage odor are often two of the first signs that you have a problem with your sewer lines.
Replacement of a water heater is a call we get often. It takes two to three hours and is a rather specialized service best done by our professional plumbers. We also do garbage disposal repair and installation, never attempt to repair a garbage disposal on your own! It never works out in your favor. It can result in more damage to your kitchen! Plus more expensive costs for the eventual repair by a professional if the job is not done properly.
Plumbing installation and repair work on residences and other buildings must be done according to plumbing and building codes to protect the inhabitants of the buildings and to ensure safety. We follow all current codes and state laws! There are many types of pipe, and some are more appropriate for specific jobs than others. To help you with the decisions, here is an overview of the main types of pipe used in residential remodeling.
Plastic Pipe
Metal Pipe
PVC (polyvinyl chloride) can be used only for cold water. PVC is most often used to carry water from the main supply to a home. If you decide to use PVC, be sure that the pipe you choose is approved for drinking water.
ABS (acrylonitrite-butadiene-styrene) is use for waste removal, drain and venting, primarily in bathrooms. It is a rigid plastic pipe that can be connected to several kinds of metal pipe.
PEX can be used to carry both hot and cold water. It is often used for interior water pipes in residential plumbing.
CPVC (chlorine-polyvinyl-chloride) is generally used to carry hot water, and is often used as a substitute for copper pipe.
Metal Pipe
Cast Iron is used in some parts of the country for drainage. It is very strong and very durable. The challenge in using cast iron is that it is hard to cut and it is very heavy. If your project involves replacing cast iron pipe, a good choice is PVC because it can be joined with cast iron.
Copper is a good choice for both hot and cold water supply lines, and is very corrosion-resistant. It is light and durable, but costs more. If you are replacing copper pipe, a good choice is CPVC.
Galvanized steel is not used much today because it will corrode over time and because it is hard to work with. It was used in the past for water supply lines.
We'd be happy to help get your plumbing problems fixed and do it with the highest attention to detail and top quality service! Remember the lowest quote is not always your best option. You should choose the quote that provides you with the best system and service for your money. The plumbing systems, lines, fixtures, appliances, and devices in your home or business are a long term investment! We always take that into consideration when giving you a quote. Through the downturn in the economy not only have we maintained but have shown growth, the end result being an excellent product with exceptionally competitive pricing.
If you are an existing customer, we thank you for your continued support and business. If you are a new customer considering our company, we encourage you to let us show you why we are a great company! We have not advertised but have thrived on word of mouth and that's how real business is won!
Licensed And Insured for your protection. Family owned and operated.