Your kitchen is more than a set of cabinets and doors – it's the heart of your home!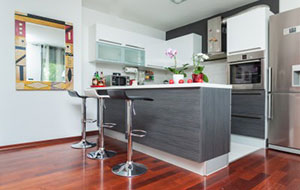 Is your kitchen a disaster area? Or do you just want to freshen your home kitchen up? Kitchen renovation is the best and #1 one way to add value to your home!
99% of people have the desire to remodel their kitchen themselves….however 99% of the people fail at it or it did not turn out the way they wanted! do it yourself jobs can end up costing you more in the long run.
Then you have no business remodeling your kitchen! We make it our business to change your home!
AFL is the company for you! with lots of kitchen remodels under our belt we strive time and time again to make the center of your home "Kitchen" the best place in the house
One on one design help Effective small kitchen design includes many things:
Creative design and installation.
Styles and materials.
Dedicated construction experts.
Kitchen remodeling is an important investment in your home. Installing new energy-efficient appliances and replacing old windows will save you money. AFL, is an expert in all phases of small kitchen design and kitchen remodeling.
Whether you need a simple counter top remodel or your kitchen gutted and resigned….then we're the perfect fit!
No job is too small and No job is too BIG
Steve Ortiz is the "MAN" for you, we can accommodate every taste and style, from large to small kitchen design, from traditional to modern and contemporary.
When it comes to small kitchen design, you want the final result to not only be beautiful but functional. Our design professionals will apply creativity, innovation, and efficiency to creating the kitchen you always wanted.